Circular economy
Why it matters

tag

GRI 103
The circular economy model enables organizations to rethink the traditional linear business model of "take, make, waste" and encourages them to implement solutions that detach growth from accelerating raw material consumption in an effort to reduce the environmental impact of their operations. The traditional linear model, where it has been deployed in Bell's business operations, generates waste. Reducing waste is an essential part of our objective to improve on our operational efficiency and aligns with the values and expectations of our employees and customers. The circular economy model provides Bell with a framework for repositioning waste as a resource, for both environmental and economic benefits.
What we are doing
Bell has managed waste reduction, reuse and recycling programs for more than 30 years. We have ambitious reduction goals and strong monitoring processes to report on our waste-generating activities. For the electronic devices we distribute to our customers, we have also implemented an effective e-waste program for device recovery, reuse, recycling and disposal, including national take-back programs, drop boxes and mail-in instructions. We are building our path to circularity, and have an ambition of sending zero waste to landfill.
The future of Bell is circular

tag

GRI 201
12
At Bell, we endeavour to redesign the current linear business model to move toward a holistic one in which growth is decoupled from raw material consumption. To do so, we are transitioning, wherever possible, our business to a circular economy model where materials and resources are repaired, reused, repurposed, remanufactured and redesigned. Transitioning to a circular business model supports our ambition of sending zero waste to landfill.
As a guide to transition Bell from a linear to a circular economy, we are using (as a baseline) the Ellen MacArthur Foundation's three guiding principles of a circular economy:
Design out waste and pollution
Keep products and materials in use
Regenerate natural systems
Bell's circular economy pillars
Ellen MacArthur Foundation's guiding principles
Bell's circular Economy pillars
1.
Design out waste and pollution
2.
Keep products and materials in use
3.
Regenerate natural systems
We have applied these principles in the design of our three-pillar approach to harness the variety and scope of Bell's business operations in our evolution toward a circular economy. This new business model will enable us to better understand and adopt the modifications required to support our ambition of sending zero waste to landfill.
Pillar 1: Responsible procurement of goods and services
Our first pillar in support of a circular economy is to design out waste and pollution in our supply chain through the responsible procurement of products and services.
Responsible procurement
tag

GRI 301-2
Prior to entering into a contract with a supplier, we evaluate the environmental and responsibility risk of conducting business with them. These evaluations provide an opportunity to better align our business values and practices, and we work with suppliers to help them comply with sustainable criteria to minimize their environmental impact.
Energy-certified products
tag

GRI 302-5
Bell requires that sustainable criteria be applied to contracts for the purchase of electronic products, in order to seek to ensure that the targeted products are energy efficient. In our pursuit of meeting the highest standards for our customer-facing products, we participate in the Canadian Energy Efficiency Voluntary Agreement (CEEVA). The CEEVA program for Set Top Boxes (STBs) aims to complement the ENERGY STAR program in Canada, whereas the Small Network Equipment (SNE) program aims to improve the energy efficiency of these devices without compromising rapidly evolving technological advancements or customer usability. Through this voluntary agreement, Bell is aiming to improve the energy efficiency of STBs and SNE in accordance with the agreement's standards.
For more information on Bell's commitment to CEEVA, please refer to Bell's public energy disclosure documents for STB and SNE.
Reducing single-use plastics at Bell
Single-use plastic continues to be an intractable problem around the world. To help address the global plastic crisis, Bell is focused on designing out waste by reducing the purchase and use of single-use plastics. In 2021, Bell launched a company-wide directive on single-use plastics with the objective of reducing plastic waste at the source. The directive targets four single-use plastic categories: plastic bags, promotional items, water bottles and cafeteria items.
.
Packaging
tag

GRI 301-3
Sustainable packaging criteria are required for all contracts related to tangible goods that we resell to customers or use internally. These criteria address the use of toxic substances, heavy minerals, the recyclability of materials, the identification of the plastics used, energy efficiency and the impact on our carbon footprint.
To learn more about Bell's responsible procurement practices and policies,please refer to the Responsible procurement and Circular economy information sheets.tagGRI 308-1, 414-1
Pillar 2: Transforming consumption through circular models
The second pillar in our circular economy model is designed to keep products and materials in use. At Bell, we continuously evaluate our business models, processes and customer-facing products and services in search of potential efficiencies. To develop efficient and effective business practices, Bell encourages employees, through company policies, directives and training, to rethink current practices to find ways to improve both efficiency and performance, to rethink consumption patterns to reduce material waste at the source and to work with stakeholders to manage and redirect products and materials from landfill.
Bell's internal operations
4
8

"The inventiveness and expertise of our team allows us to repair, reuse and recycle thousands of pieces of equipment annually."
Dany Tanguay, Field Services Technician, Québec City, Québec
For more than 30 years, this team of technicians has not only been repairing end-of-life equipment and thus reducing costs, but it has also demonstrated ingenuity in order to put into practice the best recycling and reuse practices. Each year they receive thousands of pieces of equipment to be repaired. When repair is not possible, functional parts are extracted and stored for reuse. Even damaged boxes are recycled as packaging content to protect the equipment to be sent.
Our return, repair and reuse system for wooden cable reels – used to wind, transport and lay cables – greatly extends the life of these important tools for our business. In addition, Bell Technical Solutions (BTS) work centers operate repair shops, with the goal of maximizing the life span of technicians' tools and equipment and to reduce material consumption. For more than four years these internal shops at a number of work centres throughout Qu bec and Ontario have been repairing tools and ladders.
To learn more about these internal initiatives, see the Circular economy information sheet on our website.
Customer participation in recovery and refurbishment programs
Bell's programs for managing the recovery, reuse and recycling of customer-facing e-waste engage with customers and suppliers to help enable circular consumption. Bell provides national take-back programs, drop-boxes and mail-in instructions that make recovery of end-of-life consumer electronics easy and efficient.
Bell operates a rental model for TV receivers (set-top boxes), modems and WiFi pods. Through this rental model, Bell maintains ownership of the equipment, permitting us to manage the flow of devices such that they can be maintained, repaired and reused, diverting electronic waste from landfill. Bell provides return and repair services through in-store drop-off and pre-paid mailing labels to all customers using such products. In 2021, through our customers' participation in our recovery programs, Bell diverted more than 2,997 metric tonnes of customer-facing electronics from landfill.2 tagGRI 306-4, 417-1
For more information on Bell's recycling programs, please visit Bell.ca/recycling.tagSASB: TC-TL-440a.1
Bell's customer-facing device recovery objective
We believe that we have an important role to play in the recovery of used electronic devices from customers, given our close relationship with them. This is why we have set a goal of collecting 7 million used TV receivers, modems, mobile phones and WiFi pods between January 2021 and the end of 2023. During this period, we plan to leverage circular business models by engaging and educating consumers on our collection management programs, there by helping divert as much e-waste from landfill as possible.
In 2021, Bell recovered 2,462,400 electronic devices from customers2, on track to meeting our target of recovering 7 million devices by the end of 2023.
Customer-facing Electronic Devices Recovered 2021
(number of units collected)
Cumulative total for the year
2,462,0983
Target: Recover 7 million used TV receivers, modems, mobile phones and WiFi pods between January 1, 2021 and the end of 2023
To learn more about Bell's customer-facing recycling programs, see the Circular economy information sheet.
Pillar 3: Giving new life to resources
The third pillar of our circular economy model is designed to help regenerate natural resources. For Bell, this means making an effort to reduce our environmental impact by working with suppliers to redirect, reutilize, repurpose and recycle material from our waste streams wherever possible, and to support organizations that are focused on protecting the environment. By working with external stakeholders, we aim to have the waste generated by Bell's operations redirected to the supply chain for new products, limiting the environmental impact of resource extraction and aligning with our ambition of sending zero waste to landfill.
Working toward a better environment
At Bell, our interaction with the customer does not stop at the point of sale, and we believe that we have an important role to play in the recovery, reuse and recycling of mobile phones. To ensure that mobile devices are responsibly recycled at the end of their useful lives, customers who wish to dispose of their devices can do so through two complementary programs: the Bell Trade-in program and the Bell Blue Box program. Launched in 2003 and available at all Bell, Virgin Plus and participating The Source locations, the Bell Blue Box program was the first cross-Canada collection program established by any company with the purpose of reusing and recycling phones. The Bell Blue Box program is also accessible online where customers who wish to recycle old devices via postal mail can print a pre-paid mail-in label and send the device(s) directly to Bell.
Supporting WWF-Canada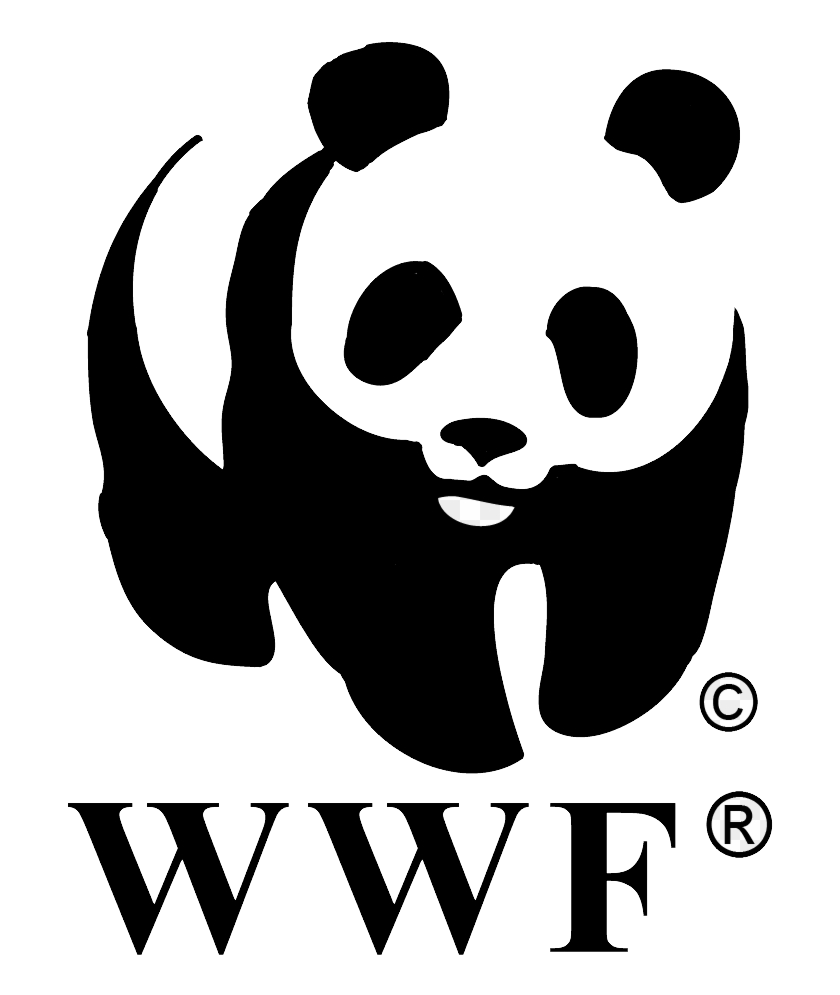 Bell is proud to announce its support of the World Wildlife Fund Canada (wwf.ca) and their efforts to fight biodiversity loss and climate change with nature. When customers return used mobile devices to Bell, the annual net proceeds, collected from the residual value of the mobile devices components will be donated to WWF-Canada and directed toward their ambitious 10-year plan to Regenerate Canada. With the help and support of our customers using Bell's mobile device return programs, we will be helping to advance WWF Canada's goal to restore one million hectares, steward 100 million hectares of vital ecosystems and reduce carbon emissions by 30 million tonnes.
Diverting waste from landfill

tag

GRI 306-1, 306-2, SASB: TC-TL-440a.1

12
Bell has integrated much of its installation and construction functions, making us directly accountable for the management of a large part of our network waste. Outsourcing such functions would allow us to reduce our waste-to-landfill results; however, we would not be able to maintain direct control over functions that influence the customer experience and operations.
In addition to running several programs to reduce and reuse materials, we strive to minimize the amount of waste we send to landfill by recycling the waste generated in the operation of our business. We have been recovering residual materials from operations for more than 30 years.
Telecommunications cables, terminals, utility poles, cable reels, wood pallets and lead-acid batteries are among the products for which we have well-established recycling programs. In our administrative offices, we launched the Sort-It program in 2009, which encourages employees to sort their waste at central stations by separating paper, cardboard, glass, steel, aluminum and organic matter for diversion from landfill.
Overall waste diversion performance
In 2021, we diverted 63% of overall waste from landfill. The recovered materials are broken down below.
2021 (in tonnes) recovered waste
Diverted from
Landfill
Landfilled
Diversion rate
(%)
Network Equipment
% diverted twenty twenty one

7,065
twenty twenty

9,667
% diverted twenty twenty

42%
Hazardous Materials
% diverted twenty twenty one

1,431
twenty twenty

0
% diverted twenty twenty

100%
Fleet
% diverted twenty twenty one

678
twenty twenty

0
% diverted twenty twenty

100%
Packaging Products
% diverted twenty twenty one

1,306
twenty twenty

221
% diverted twenty twenty

85.6%
Customers
% diverted twenty twenty one

2,998
twenty twenty

0
% diverted twenty twenty

100%
Total
% diverted twenty twenty one

20,034
twenty twenty

11,913
% diverted twenty twenty

63%
Based on waste data from October 1, 2020 to September 30, 2021.
Telecom materials, such as cables, terminals, utility poles and cable reels.
Lead-acid batteries, alkaline batteries, fluorescent tubes, oily containers, contaminated rags and absorbents, aerosols and other pressurized containers, paints, solvents and glues.
Tires, batteries, oil and oil filters and used engine antifreeze.
For network equipment, such as wood pallets, cardboard boxes and plastic wrap.
Bell collects and recovers TV receivers, modems, WiFi pods, mobile phones and mobile phone accessories from customers via in-store and mail-in take-back programs. 100% of recovered items are recycled.
Target: Reach and maintain a 15% reduction in total waste sent to landfill by 2025 from a 2019 base year
The Covid-19 pandemic led us to rethink our previous waste reduction target
Most Bell office workers performed their duties from home during the COVID-19 pandemic, rendering obsolete our previous administrative waste reduction target. Furthermore, as we laid the foundation for our circular economy strategy, we needed a new target to drive the transition to a circular economy guided by our ambition of sending zero waste to landfill. This approach has resulted in the adoption of a new target that supports all our waste reduction initiatives and aligns with our circular economy strategy.
As a result, we are now reporting our progress on reaching and maintaining a total waste-sent-to-landfill reduction target of 15% by 2025, from the 2019 base year.
In 2021, we reduced the total waste sent to landfill by 5% compared to 20191. For the first reporting period, considerable progress has been made. However, to maintain our progress we will need to continue implementing reduction-at-source programs (as we did for single-use plastic items) and sorting programs to limit the impact that a return to the office could have on our total waste generation.
Bringing industrial ecology to a new level at Bell
tag

GRI 306-2
12
Bell pursues opportunities for a circular economy approach when working with external stakeholders. For example, through our utility pole supplier we have established a process for recycling or reusing end-of-life poles when they are removed from the network. Most of our poles at the end of their useful lives are sent to a specialized recycler who, depending on the condition of the pole, will remanufacture it into valuable products such as structural construction beams and guardrails for roads and highways. Poles that cannot be remanufactured are crushed to be converted into wood chips, which are used for energy recovery.
Technological advances may result in new types of waste. Fiber optic cable waste (produced during network installation or maintenance) presents a challenge that telecommunications companies face as our fiber optic cable residues are not currently recycled but instead are sent to landfill. As we were not satisfied with this linear model of resource use, in 2020 we collaborated with Écotech Québec to investigate innovative solutions. As a result, Bell has partnered with SRFO Inc., a firm that specializes in fiber optic cable recycling. A study of the technical and financial viability of the model that we have developed with SRFO Inc. has produced promising results on the technical and financial viability of the recovery of fiber optic cable residues, and Bell is continuing its work with this partner with the goal of implementing a program to divert fiber optic cable from landfill in the near future.
Hazardous waste
tag

GRI 306-2, 306-3, 306-4
11
12
We continue to pursue our established target of recovering 100% of generated hazardous waste and diverting it to certified recyclers by 2024. Currently, we are diverting 100% of the hazardous materials we recover, including all of our network batteries and residual material from our fleet services. Our metric illustrates the gap between generated and recovered hazardous waste. In other words, this metric depicts the remaining work to be completed for all operational business units to align with Bell collection, disposal and reporting processes. Network batteries make up the greatest proportion of hazardous materials generated at Bell. Other hazardous materials include aerosols, absorbents, oil containers and fluorescent tubes.
Between October 1, 2020 and September 30, 2021, we were able to recover and divert to certified recyclers 99% of all generated hazardous materials3.
Recovered fleet and hazardous waste
(in tonnes)
2021
% diverted 2021
2020
% diverted 2020
Fluorescent tubes, oily containers, absorbents, aerosols and other pressurized containers
twenty twenty

29
% diverted twenty twenty

100
twenty nineteen

43
% diverted twenty nineteen

100
Network batteries
twenty twenty

1,402
% diverted twenty twenty

100
twenty nineteen

1,911
% diverted twenty nineteen

100
Tires, batteries, oil and oil filters and used engine antifreeze
twenty twenty

678
% diverted twenty twenty

100
twenty nineteen

508
% diverted twenty nineteen

100
Target: Divert 100% of generated hazardous waste to certified recyclers by 2024
To learn more about Bell's waste management programs, see the Circular economy information sheet on our website